Necessities Guide

Currency
The denomination used in Singapore is the Singapore dollar (SGD/ S$). Money changing services can be found at major shopping centres, hotels, at the airport & banks, arranged in the increasing order of the exchange rates. ATMs, which can be found in most shopping centres & MRT stations, accept major credit cards such as Visa, MasterCard & cards with Plus or Cirrus.

Electricity and Voltage
Get an Electric Plug adaptor for British-style plug holes (with two flat blades & one flat grounding blade) in your country to recharge your mobile phone & laptop. The electricity voltage is 230V 50Hz.
Connectivity
You can access to free wireless internet at the convention venue & public hotspots across Singapore via Wireless@SG by registering your mobile number.
Click here for the methods of registration.
Preferably, you may also purchase a Starhub's Travel SIM Card upon arrival at Singapore Changi Airport and choose from a 7-Day or 12-Day SIM or a $50 SIM for a longer validity.
Visit here for more information.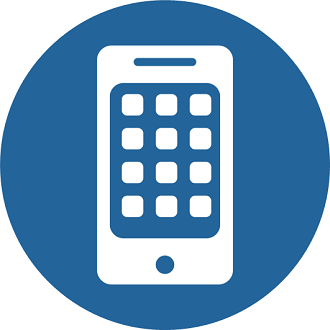 Maps, Apps & City Guides
Have ready-access information on everything about Singapore in the palm of your hands!
From places of interests, upcoming events, food guides to booking of transportation services, these mobile apps will ensure that you will not miss any highlights and happenings during your stay in Singapore.

Transport
Singapore has one of the most extensive & efficient public transportation systems in the world. With the Mass Rapid Transit (MRT) trains, buses & taxis, travelling in the city and suburbs can be a quick and affordable affair. For a comprehensive guide that includes offline maps, estimated prices & time, download free smart phone app Singapore Map by Street Directory Pte Ltd from Google Play or Apple App Store. If you are using a Blackberry, you can still visit www.streetdirectory.com for the same services.
Train (MRT)
The MRT is a fast and cost-effective way of getting around Singapore. You can take the MRT from Changi Airport Terminal 3 to the city for a just couple of dollars. (If you are arriving at Terminal 1 or 2, you can take the Skytrain to Terminal 3.) If your hotel is not walking distance from any MRT station & you wish to save some dollars from transport, you can consider taking the MRT to the nearest MRT station before taking a taxi. Services operate from about 5:30am and usually end before 1am daily. For the MRT Network Map, click here.
Bus
There are currently more than 300 bus services which run daily from 5.30am to midnight. The Singapore Map App will direct you to the exact bus-stop and the number to take.
Taxi
Taxis ply the island round the clock, bringing you wherever you want, anytime you want. However, do note that airport, peak-hour, city area & Electronic Road Pricing (ERP) gantry surcharges apply.
The airport surcharge for average taxis is as follows:-
S$5 airport surcharge - 5.00pm to 12.00am (Fridays to Sundays)
S$3 airport surcharge - all other times
Midnight surcharge of 50% of final metered fare - 12.00am to 6.00am (daily)
More information can be found here

You can download a handy taxi app called Grab by MyTeksi from Google Play & Apple App Store to call for cabs when you need it. The hotlines for various taxi services in Singapore, are also listed below.
| | |
| --- | --- |
| Taxi Company | Hotline |
| Dial-A-Cab | +65 6342 5222 |
| Comfort Taxi | +65 6552 1111 |
| Comfort Premier Cabs | +65 6552 2828 |
| SMRT Cab | +65 6555 8888 |
| TransCab | +65 6555 3333 |
| Premier Taxis Pte Ltd | +65 6363 6888 |
| Prime Taxi | +65 6778 0808 |
| Yellow-Top Taxi | +65 6293 5545 |
With the necessities covered, now let us check out the top attractions in Singapore on the next page!
- All rates & charges information are correct at the time of publishing-July 2018-
| Necessities Guide | Top Attractions | Top Foods |
| --- | --- | --- |