Beyond Singapore
Malaysia
|
Indonesia
|
Thailand
Malaysia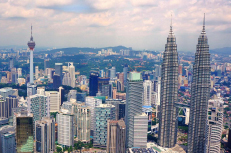 Right on Singapore's doorstep, Malaysia has plenty to offer as a holiday destination: bustling cities, historical towns, beautiful beaches, and delicious food. Across the causeway, Johor Bahru can be excellent for shopping and eating experience (get there by car, taxi, train or bus). Visit towns such as Penang and Malacca to experience the diverse cultural and economic activities all over the country - from street markets, shop houses to shopping mall and boutiques. The best place to shop for bargains or get local foodstuff is to shop at roadside stalls, open bazaars or markets.

Malaysian food is a potpourri of flavours. Savour local and international fare at the restaurants, coffeehouses and street hawkers dotting the entire city.

Find out more: https://www.tourism.gov.my/
Indonesia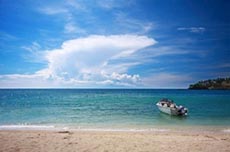 Looking out from Singapore's high towers across the straits to Indonesian waters, one will see the twin islands of Batam and Bintan in Indonesia's Riau Islands Province beautifully basking under the sun. Just a short ferry ride away from Singapore, these islands offer a completely contrasting environment from that of busy metropolitan Singapore, and have, therefore, long become a favourite getaway for those from residents and tourists to neighbouring countries.

For a relaxing beach holiday less than an hour away by ferry, pop over to the islands of Bintan and Batam or try lesser known Telunas or Nikoi.

Find out more: http://www.indonesia.travel/sg/en/home.


Thailand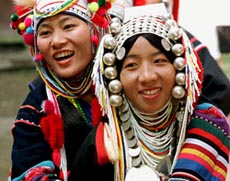 Thailand is often called the "land of smiles," not only because tourists love its natural beauty and historical riches, but also because of the country's friendly people and fascinating culture. Bangkok is always bustling with a variety of activity, from exotic temples, to modern shopping malls, to floating markets, to street markets, including of course, Chatuchak Weekend Market, one of the world's largest markets. Head over to the beautiful beaches in Hua Hin, Koh Phi Phi and Krabi for a weekend getaway of sea, sun and sand. Indulge in the fine seafood cuisines over a tropical sunset backdrop while you're there. For a quiet respite away from the busy city life, Chiang Mai and Chang Rai offer tourists the experience of historical and modern Thailand, featuring beautiful historic temples and elephant camps as well as the cultures and lifestyles of indigenous hill tribes, all of this surrounded by lush greenery and exotic wildlife.

Find out more: https://www.tourismthailand.org/.