Exhibition Information
---
EXHIBITING AT AOGS2021, SINGAPORE
AOGS provides an excellent platform and great opportunity to showcase your company's products and services to an expected 3,000 researchers, academics, consultants, students and business counterparts from over 50 countries in the global geosciences community!
| | |
| --- | --- |
| | Develop sales leads and meet multiple buyers-attend Welcome Reception and the Convener's Dinner |
| | Launch and promote new and key products at the Innovation Theatre* |
| | Forge new alliances – daily AOGS Beer Hour (5pm to 7pm) in the exhibition area |
| | Provide partner support and increase your brand awareness to key industry players |
| | Recruit new generation of geoscience leaders |
HOW TO MAKE A BOOKING
The easiest way to book your booth is to complete the online booking form here: https://meetmatt-svr.net/Exhibition/Booking?cfid=3
TEL: ALEX/TENG (65) 6472 3108 - EXT 111/103,
EMAIL: GEOMEET@ASIAOCEANIA.ORG
BOOK A BOOTH @ SGD4, 800 (< USD3, 500)
PARTNER SUPPORT PROGRAMS FROM SGD688 (< USD500) SEE DETAILS
RESERVE A BOOTH WITH US!
You will receive:
2 x Exhibitor Passes
1 x Ticket to Convener's Dinner (Networking dinner for AOGS Guests & Session Conveners)
1 x Presentation Slot at Innovation Theatre (subject to availability)
Access to Exhibitor Lounge for daily lunches
Acknowledgement (Logo, 50-word write-up & link to organization homepage) on Conference website
Acknowledgement on AOGS Mobile App included at No Extra Costs
Acknowledgement in Conference Program Book
Listing on Conference signage outside Exhibit Hall
Conditions:
1. Exhibitor pass holders must not be Authors and/or Presenters
2. Convener's Dinner is not transferable
3. The "Innovation Theatre" is a complimentary presentation for Exhibitors to launch and promote new and key developments or products to AOGS attendees. Assignment is on a first-paid-first-serve basis with only 9 presentation slots available.
BOOTH PRICE
SGD4,800
(USD3, 500)
6sq-m Line Booth
Includes:
Exhibitor name & stand number
2x Fluorescent lights
1x 13 amp power outlet
2x Folding chairs
1x Waste paper basket
Carpet provided by venue
Free Wi-Fi
---
INTERACTIVE DRIVEN EXHIBITION
AOGS believes in returning our exhibitors a value.
This is achieved by:
Ensuring visibility and accessibility to every booth exhibiting
Driving exhibitor-visitor interaction by strategically creating and placing activities in the exhibition hall
Listing and promoting exhibitors in pre-conference electronic mailers, newsletters & conference website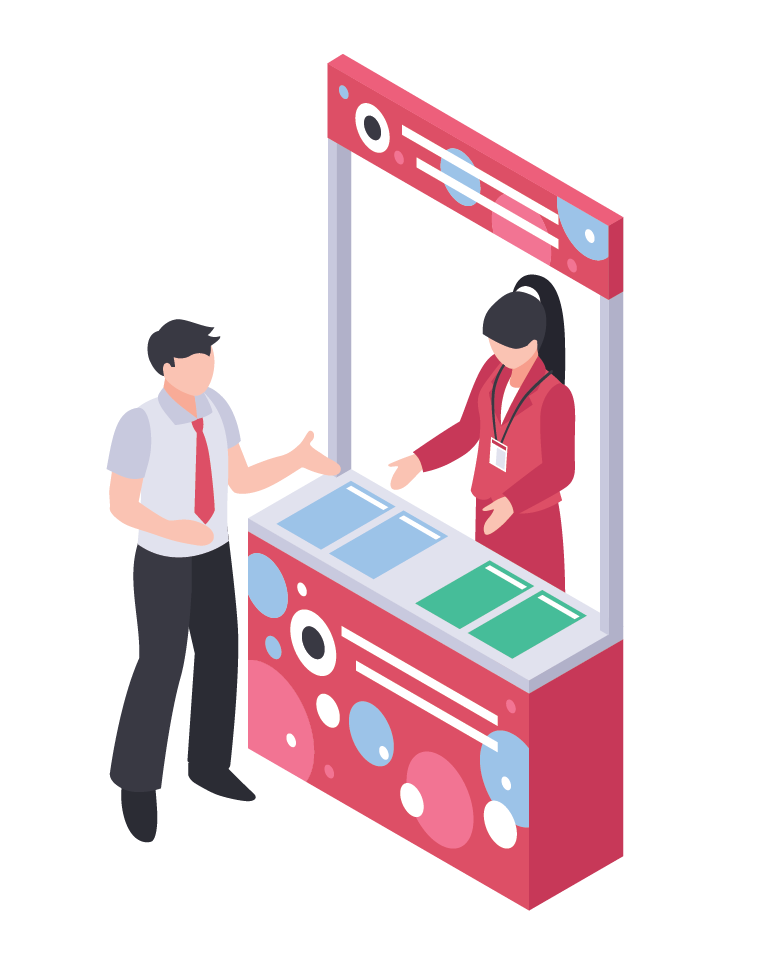 Event and activities happening in the exhibition hall!
Welcome Reception
Mon, 2 Aug
6:30pm – 8:30pm
Daily Coffee/Tea Breaks
Mon, 2 Aug – Fri, 6 Aug
10:30am – 11am
3:30pm – 4pm
Poster Presentations
Tue, 3 Aug – Thu, 5 Aug
5pm – 7pm
AOGS Daily Beer Hour
Tue, 3 Aug – Thu, 5 Aug
4pm – 6pm
Exhibitor Lunch
Tue, 3 Aug – Fri, 6 Aug
12:30pm – 1:30pm
Innovation Theatre
The "Innovation Theatre" is a complimentary presentation for Exhibitors to launch and promote new and key developments or products to AOGS attendees. Assignment is on a first-paid-first-serve basis with only 9 presentation slots available.
Mon, 2 Aug
6:45pm – 7:15pm
7:30pm – 8pm
Tue, 3 Aug – Thu, 5 Aug
10:30am – 11am
3:30pm – 4pm
4pm – 4:30pm
Fri, 6 Aug
10:30am – 11am
EXHIBITION PROGRAM
Exhibitor Booth Dressing: Mon - 2 Aug: 3pm to 6pm
Tear Down / Ship-Out: Fri - 6 Aug: Latest by 7pm
Exhibition Hours
Mon - 2 Aug: 6:30pm to 8:30pm
Tue - 3 Aug to Thu - 5 Aug:10am to 6pm
Fri - 6 Aug: 10am to 4pm
Venue
SUNTEC Singapore, Summit Rooms, Level 3
PARTNER SUPPORT PROGRAMS UNLIMITED POSSIBILITIES
CALL: ALEX/TENG (65) 6472 3108 - EXT 111/103,
EMAIL: GEOMEET@ASIAOCEANIA.ORG
EXCLUSIVE SUPPORTERS
Be THE EXCLUSIVE supporter of a program by buying all the spots!
OPPORTUNITIES
ACKNOWLEDGEMENTS
Plastic Free Drinking Bottle
SGD6,880 (USD5,000)
3 Spots

Supporter's logo on the bottle
Includes 2 Conference Registrations per spot
Includes 2 Convener's Dinner Ticket per spot

AOGS Masks
SGD6,880 (USD5,000)
3 Spots

Supporter's logo on the Masks
Includes 2 Conference Registrations per spot
Includes 2 Convener Dinner Tickets per spot

AOGS Beer Hour
SGD4,800 (USD3,500)
3 Spots

Option to provide plastic/paper free cups with Supporter's logo
Includes 1 Conference Registrations per spot
Includes 1 Convener Dinner Ticket per spot

Tue, 3 Aug
Wed, 4 Aug
Thu, 5 Aug
Best Student Poster Awards
SGD2,800 (USD2,000)
2 Spots

Acknowledge Supporters on Award Certificates & Signage
Includes 1 Conference Registrations per spot
Includes 1 Convener Dinner Ticket per spot

Meet-the-Experts
SGD2,800 (USD2,000)
2 Spots

Invest and support students in their meetings with geoscience experts
Supporter's logo will be prominently displayed in the meeting area
Includes 1 Conference Registrations per spot
Includes 1 Convener Dinner Ticket per spot

Coffee/Tea Service
SGD2,800 (USD2,000) per day
SGD10,000 (USD7,500) for the week
4 Spots

Supporter's logo will be prominently displayed in refreshment areas
Includes 1 Conference Registrations per spot
Includes 1 Convener Dinner Ticket per spot

Mon, 2 Aug
Tue, 3 Aug
Wed, 4 Aug
Thu, 5 Aug
AOGS Mobile App In-app Advertisements
SGD688 (USD500)
Unlimited Spots
Logo advertisement in the conference mobile app