*Attend these AOGS2021 Webinars Free! – Registered Attendees Only
All AOGS e-news subscribers are eligible to attend. Please help us forward this information to your friends and professional contacts. If not yet a subscriber, they need sign up for an account on MARS to receive the complimentary invite. Not yet a subscriber? Sign up Here to Receive Your Complimentary Invitation
All times shown are Singapore Standard Time (GMT+8)
| | |
| --- | --- |
| School Talks | Room: WB3 |
| Coral Reefs & Climate Change | 16:00 – 16:30 |
| Listening to Volcanoes | 16:30 – 17:00 |
| Space Weather | 17:00 – 17:30 |
| Space and Satellite Engineering | 17:30 – 18:00 |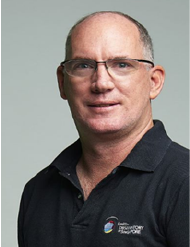 Wed-04 Aug, 16:00 – 16:30, Room: WB3
School Talks (Save a seat)
"Coral Reefs & Climate Change"
Adam SWITZER
Earth Observatory of Singapore and Asian School of the Environment, Nanyang Technological University
Global oceans are changing rapidly. Sea temperatures are warming, oceans are acidifying and coastal reef systems are becoming increasingly impacted by human populations and rapid urbanisation. These compounding stressors have led to the widespread degradation of shallow-water coral habitats. This is of major concern because marine ecosystems, like coral reefs, provide important provisions to nearby coastal communities (e.g., food security, tourism, cultural identity and coastal protection). However, assessing declines in ocean condition and coral reef health is difficult because there are very few long-term datasets to compare with present day reef systems. In an era of unprecedented environmental and ecological change, can coral reefs maintain their biodiversity and geological functioning into the future?
Biography
Adam Switzer holds concurrent positions as Associate Professor at the Asian School of the Environment, Assistant Dean (Development) at the College of Science, Deputy Director of Undergraduate Research Experience on Campus and Principal Investigator at the Earth Observatory of Singapore (EOS). He is a broadly trained coastal geoscientist who studies catastrophic marine inundation events (tsunami or large storms), sea level changes, coral reefs and tropical coasts. After obtaining a BSc and PhD in Geosciences from the University of Wollongong, Australia he accepted an Endeavour Australia Cheung Kong fellowship to study at The University of Hong Kong where he held positions as Post-Doctoral Fellow and Research Assistant Professor. His work on coral reefs and tropical coasts focuses on coral records of environmental change including the study of past ocean changes, pollutants, storm and tsunami events and heavy metal sedimentation.
Adam is a former Executive Council member of the Asia Oceania Geoscience Society and he has authorship on >95 peer-review publications. He is a founding editor of the Journal Communications Earth and Environment from Nature. Adam is also passionate about science communication and has appeared in documentaries for Mediacorp (Singapore), Curiosity Channel (Discovery) and BBC (UK) and delivered invited talks a numerous international venue including the World Economic Forum.