*Attend these AOGS2021 Webinars Free! – Registered Attendees Only
All AOGS e-news subscribers are eligible to attend. Please help us forward this information to your friends and professional contacts. If not yet a subscriber, they need sign up for an account on MARS to receive the complimentary invite. Not yet a subscriber? Sign up Here to Receive Your Complimentary Invitation
All times shown are Singapore Standard Time (GMT+8)
| | |
| --- | --- |
| BG Section Lectures & Meeting | Room: WB2 |
| Transition | 15:15 – 15:30 |
| BG Kamide Lecture | 15:30 – 16:15 |
| BG Distinguished Lecture | 16:15 – 17:00 |
| BG Section Meeting | 17:00 – 18:00 |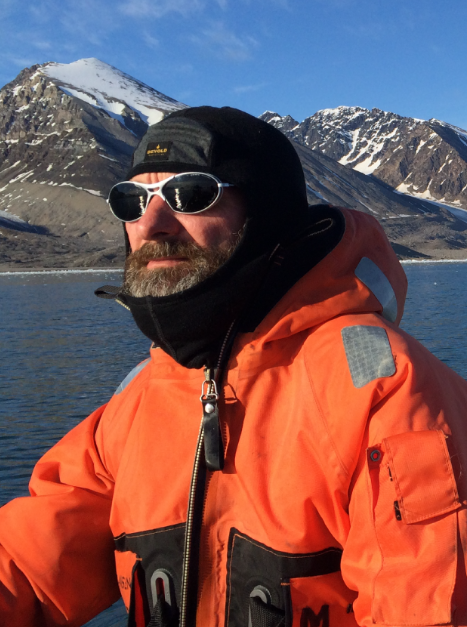 Wed-04 Aug, 15:15 – 18:00, Room: WB2
Distinguished Lecture - BG (Save a seat)
"Ocean Acidification; Relevant Research for Science and Society"
Richard BELLERBY
East China Normal University
The oceans are providing a great service in moderating the rate of climate change through the uptake of carbon dioxide (CO2) from the atmosphere. However, the accumulation of CO2 comes at a cost; namely ocean acidification (OA). Emissions of carbon to the atmosphere continue to grow, promoting the transfer of CO2 into the ocean.
Subsequent accumulation and re-organization of CO2 in seawater results in an increase in dissolved inorganic carbon, and reductions in both seawater pH and the mineral saturation state of calcium carbonate. OA will have significant consequences for biogeochemical cycling and climate feedbacks. It will modulate ocean productivity, either indirectly through CO2, nutrient and trace element availability and concentration and directly on organism physiology. OA will control the survival of important species and, thus, the production, function and diversity of marine ecosystems: promoting some species and relegating others, even to the point of local extinction.

The challenge of OA is recognized by the United Nations and a specific indicator under Sustainable Development Goal #14 has been developed under the custodial of agency of the Intergovernmental Oceanographic Commission: 14.3.1. Average marine acidity (pH) measured at agreed suite of representative sampling stations. Through the Global Ocean Acidification Network, an implementation strategy is in place to maximise the utilization of OA observations to improve our understanding of ecosystem response and optimize models.

It is paramount that optimum and appropriate studies are undertaken to develop relevant synopses of coastal and marine systems and to encourage nations to focus on systems of high climatic and socioecological importance: understanding global change through understanding local systems.
Biography
Bellerby is Director of the SKLEC-NIVA Centre for Marine and Coastal Climate Research, ECNU, Shanghai, China and Chief Scientist for Climate and Oceans at the Norwegian Institute for Water Research, Bergen, Norway. He is a marine biogeochemist studying ocean chemistry, marine ecosystems and climate change and socioecological systems through observations and modelling with over 100 peer-reviewed publications. His research is towards an understanding of the response and feedbacks of marine biogeochemistry, ecosystems and society to climate variability and change to understand transitional and marine socioecological systems. His approach is to use interpretations of the natural ocean system from ocean going expeditions, in situ observation platforms, ocean models and global datasets, deliberate perturbation experiments taking the natural ocean out of its contemporary framework and regional coupled physical-chemical ecosystem and global ocean models. He is heavily involved in developing science policy. Bellerby is co-leader of the IMBER-Future Coasts Continental Margins Working Group, on the Scientific Steering Committee on the Integrating Climate and Ecosystem Dynamics working group and Executive Steering Committee of the Global Ocean Acidification Observing Network. He chairs the Arctic Monitoring Assessment Program and Scientific Committee on Antarctic Research working Groups on Arctic and Antarctic Ocean Acidification.