*Attend these AOGS2021 Webinars Free! – Registered Attendees Only
All AOGS e-news subscribers are eligible to attend. Please help us forward this information to your friends and professional contacts. If not yet a subscriber, they need sign up for an account on MARS to receive the complimentary invite. Not yet a subscriber? Sign up Here to Receive Your Complimentary Invitation
All times shown are Singapore Standard Time (GMT+8)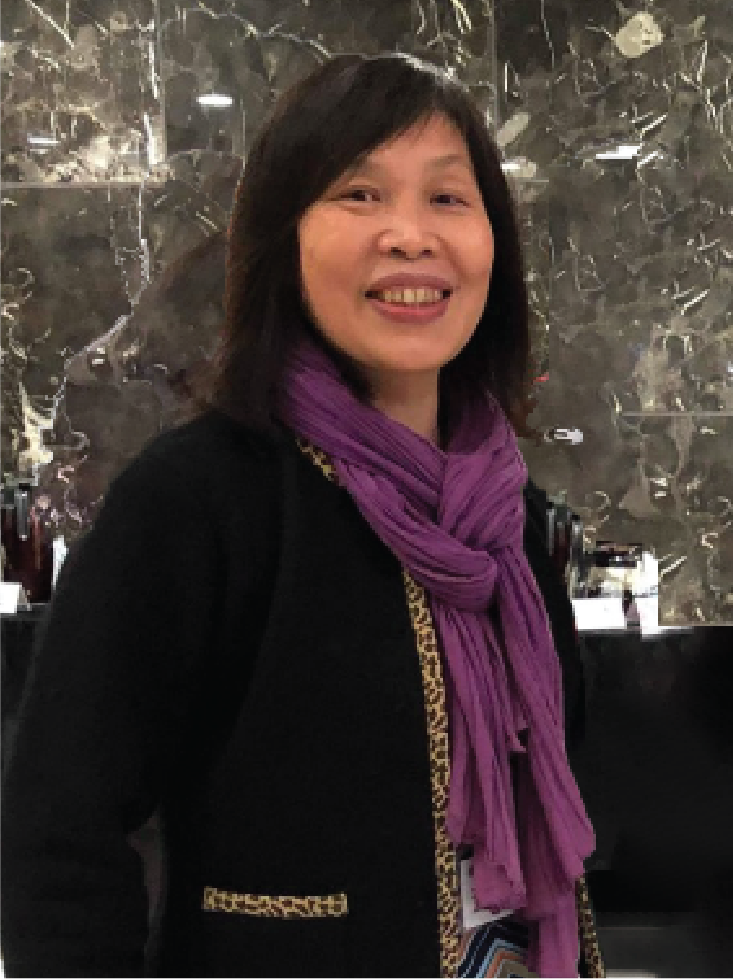 Axford Medal Lecture (Save A Seat - Opens 15 Jul)
Thu-05 Aug 2021, 15:30 – 18:00, Room WB3
"Discovery on the mystery of earthquake dynamics through scientific drilling to the active fault"
2021 AOGS Axford Medallist
Kuo-Fong MA
Institute of Earth Sciences, Academia Sinica
Earthquake – Disaster & Risk Evaluation and Management (E-DREaM) Center, National Central University
Drilling into faults shortly after an earthquake provides first-hand information on earthquake mechanics. The retrieved fault gauge associated with the most recent damaging earthquakes and fault zone stress/fluid experiments will give the most direct evidence to address the questions for earthquake energy budget and the role of fluid for earthquake nucleation. The success of the Taiwan Chelungpu-fault Drilling Project (TCDP) after the 1999 Chi-Chi earthquake had brought the international attentions, and, thus, leads to many other successful scientific drillings of 2006 Wenchuan earthquake (WSFD) and 2011 Tohoku earthquake (J-FAST). The TCDP was the first ever identified slip thickness of a single event, which is an important parameter to give the constraint to understand the total earthquake energy budget (radiation, fracturing and heat energy), and is also the most comprehensive study on fault zone dynamics The borehole seismometers installed after the TCDP is the only borehole seismometers placed on the recent ruptured fault zone borehole seismometers in the world, which discovered the possible fault zone related natural hydraulic fracturing events.
With the success of TCDP, and important scientific discovery and experience learnt from TCDP, another active fault drilling and monitoring program was proposed and will be carried out in 2021 to the recent ruptured active fault, Milun fault, associated with the 20180206 Hualien earthquake, named Milun fault Drilling and All-inclusive Sensing (MiDAS) project. The Milun fault, which has short recurrence interval of less than 100 years, the last event ruptured Milun fault was 1951 Taidong-Hualien earthquake sequence, is unique in its location. MiDAS project will setup a cross-fault zone observatory using various state-of-the-art sensors to build up a long-term monitoring with close-in data for the direct observation on earthquake nucleation, precursors, and the association of fault system to the possible subduction zone mega-earthquake over years. Despite the scientific challenges in understanding earthquake dynamics, it is also important to map seismogenic structure and stress state around the junction of collision to subduction zones, which has potential to the generation of M8+ subduction zone earthquake through this project. The exciting experiment on MiDAS project is the installation of a crossing-fault vertical optical fiber with DAS/DTS system for seismicity and temperature monitoring. Two holes across the Milun fault will be drilled to build a 3D configuration of the monitoring system using optical fiber. The long-term observatory will also include the vertical seismic array (full band, and short period). Together with the DTS on optical fiber for temperature monitoring, we hope to have chance to capture the friction heat of future near-by earthquakes for earthquake energy budget investigation. The gas and fluid geochemistry measurement will be also made to understand the role of fluid, and possible earthquake precursors. The MiDAS project for its special geographical location with a comprehensive three-dimensional cross-fault observatory at a highly active inland fault and near the boundary of the subducting plate, we hope it will provide new and key observations for earthquake nucleation, energy budget, and state of the stress toward our understanding of earthquake dynamics.
Biography
Kuo-Fong Ma is currently a Distinguished Research Fellow at the Institute of Earth Sciences (IES), Academia Sinica, and also a Director, and Professor of Earthquake-Disaster and Risk Management (E-DREaM) in National Central University, Taiwan. She is also served as the chief-scientist of Taiwan Earthquake Research Center (TEC) based in IES. She received her Ph. D. from the Division of Planetary and Geological Sciences, California Institute of Technology (Caltech), Master degree from Institute of Oceanography, National Taiwan University, and Bachelor degree from Department of Geophysics, National Central University.
She had received several National and International recognitions. She was named American Geophysical Union, Fellow in 2019. National Professorship in Mathematics and Natural Science, Ministry of Education of Taiwan in 2013. Taiwan Outstanding Women in Science Award of Year 2011. Natural Science Academic Award, Ministry of Education of Taiwan in 2007. National Science Council Distinguished Research Award in 2011. Ten Best Excellent Young Female Achievement Award of Year 2000. She had supervised 50+ Master Degree students, and 10+ PhD. She is currently Members of American Geophysical Union, Seismological Society of American, Chinese Geophysical Society of Taiwan, Chinese Geological Society of Taiwan, Japan Geophysical Union. She was former President of Chinese Geological Society of Taiwan, and former President of Chinese Geosciences Union, and currently board of director of Seismological Society of American. Through her career, she gives international invited lectures in several prestigious institutions and universities yearly, namely in Japan, USA, Germany, France and China.