*Attend these AOGS2021 Webinars Free! – Registered Attendees Only
All AOGS e-news subscribers are eligible to attend. Please help us forward this information to your friends and professional contacts. If not yet a subscriber, they need sign up for an account on MARS to receive the complimentary invite. Not yet a subscriber? Sign up Here to Receive Your Complimentary Invitation
All times shown are Singapore Standard Time (GMT+8)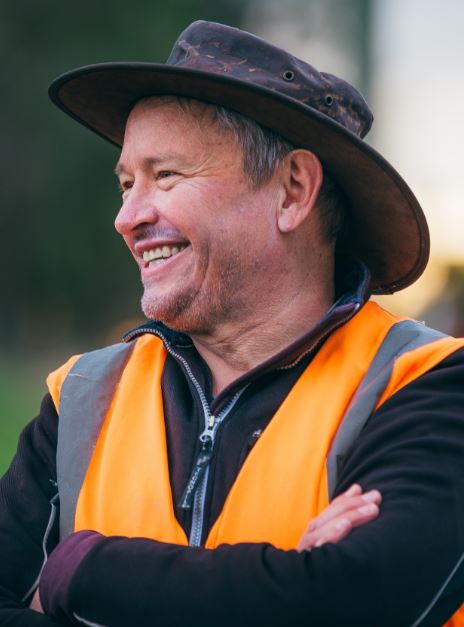 | | |
| --- | --- |
| AOGS Annual Meeting | 16:00 – 17:30 |
| Axford Lecture 1 | 17:30 – 18:30 |
| Axford Lecture 2 | 18:30 – 19:30 |
Mon-02 Aug, 17:30 – 18:30, Room: WB2
Axford Lecture (Save a seat)
"Truths of the Riverscape: Fluvial Geomorphology in Practice"
Gary John BRIERLEY
The University of Auckland
Despite remarkable advances in scientific and technical understanding, many river systems are in very poor condition. This paper outlines five key geomorphic principles, termed 'Truths of the Riverscape', that can inform place-based management of rivers as living systems:
Work using a landscape approach: Use geomorphic knowledge to develop and apply a coherent biophysical-and-cultural template
Work at the catchment scale: Know your catchment and respect the inherent diversity of geomorphic river types and their patterns/connectivity that drive river function at the catchment scale
Work with river processes and behaviour: Understand morphodynamics and address the causes rather than the symptoms of declining river condition. Work with the river, not against it, leaving it alone to look after itself as far as practicable (i.e. promote self-healing).
Work with evolutionary trajectory to forecast river futures: Recognise, embrace and adapt to uncertainty through designation of moving targets for management.
Work adaptively: Develop and apply proactive catchment action plans to maintain or enhance river health, monitoring and adapting actions to prevailing circumstances, holding steady at times of crisis, but being ready when called on to use geomorphology in practice.
Each principle is summarised using a conceptual diagram that can be adapted to guide management applications for any given river system. Strategies strive to work with the contemporary river, explicitly recognising legacy effects and associated path dependencies set by past management activities, seeking to live with the river, and each other, as generatively as possible.
Biography
Gary Brierley was educated at Durham University, UK and Simon Fraser University in Vancouver Canada. He completed post-doctoral work at the Australian National University and developed his career at Macquarie University in Sydney prior to moving to his present position as Chair of Physical Geography in the School of Environment at the University of Auckland.
As a geomorphologist and co-developer the River Styles framework, Gary's research promotes the use of river science to inform management applications. He has published over 180 fully reviewed publications, on topics ranging from geomorphology, geo-ecology and sedimentology to concerns for rehabilitation practices, environmental justice, ethnogeomorphology (understandings of biophysical-and-cultural landscapes) and environmental governance. He is co-author of two books, Geomorphology and River Management and Geomorphic Analysis of River Systems, and co-editor of books entitled River Futures and Landscapes and Ecosystems of the Upper Yellow River. His book "Finding the Voice of the River" was published in 2019.
Gary has presented professional short courses on river science and management in more than 10 countries. He served on the Advisory Board for REFORM, a 35-institute European Union river rehabilitation project (2012-2015). He has been awarded visiting professor status at research institutions in Australia, Austria, Brazil, China, Singapore and the United States, including a Distinguished Professorship at the Chinese Academy of Sciences (2010-2012). In 2013 he was awarded the status of High End Foreign Expert by Qinghai University in western China and in 2014 he was awarded a prize for international collaboration by the Qinghai Government.